---
Eveready 467/NEDA 200 Working Reproduction Battery Solutions for Vintage Portable Radios
---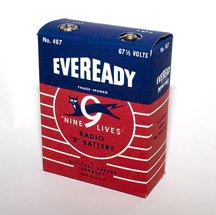 There are three choices to powering your vintage radio with the Eveready 467/NEDA 200 type battery:

Make your own working battery
Purchase the excellent battery made by Tech Trends
Purchase the Excell 457/467 battery
You can use one of my reproduction labels with any of the above choices. Read on for more information about these options.





---
Make Your Own Working Battery:

Construction of a working Eveready 467/NEDA 200 battery begins with an original NEDA 200 battery. The top is opened and the old button cells and connector are removed. Remove the connector and discard the old button cells.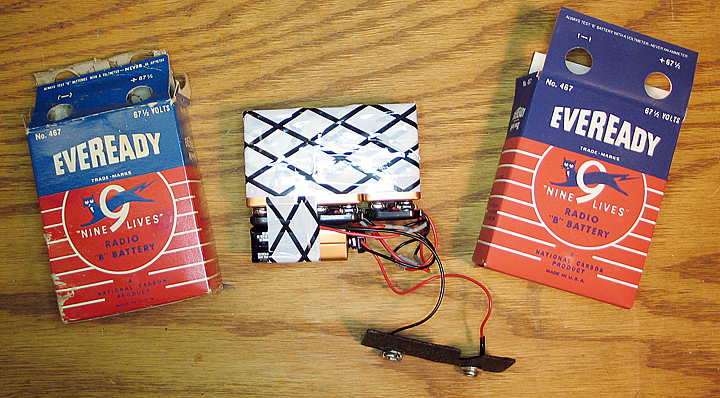 Tape six 9-volt cells together in a 3x2 configuration, and connect the six cells and one additional 9-volt cell, for a total of seven, in series with snap caps. Connect the positive and negative leads to the old connector, observing correct polarity. The small snap is positive, the large snap is negative.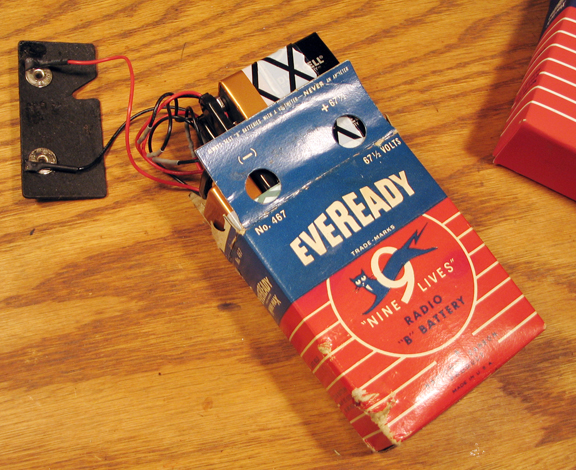 Slide the battery pack into the original box.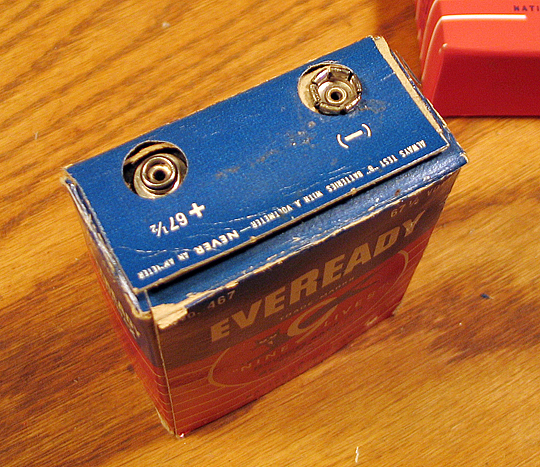 Make sure the connector is oriented properly so that the polarity matches the box labels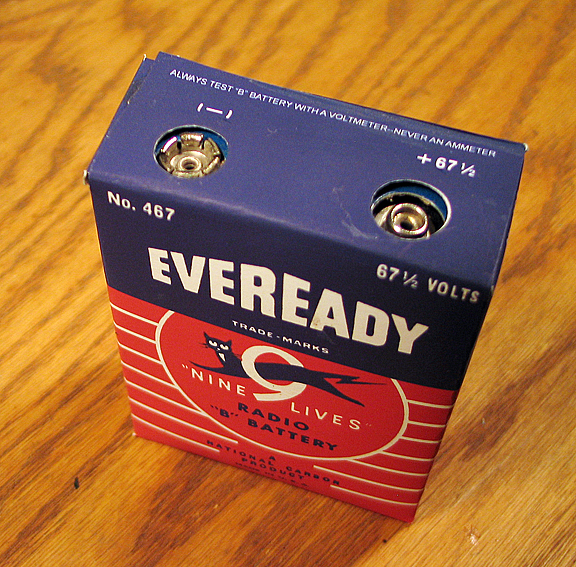 If you want a "new" look, slip the original box into a reproduction cover box.




















---
Tech Trends Associates 467 Style Battery

Don't want to build your own? Purchase this excellent battery from Tech Trends Associates. Check eBay. If there is no current listing shown, use the eBay contact the seller option to message them, or contact them at Tech Trends Associates, PO Box 22 Churchville, MD 21028.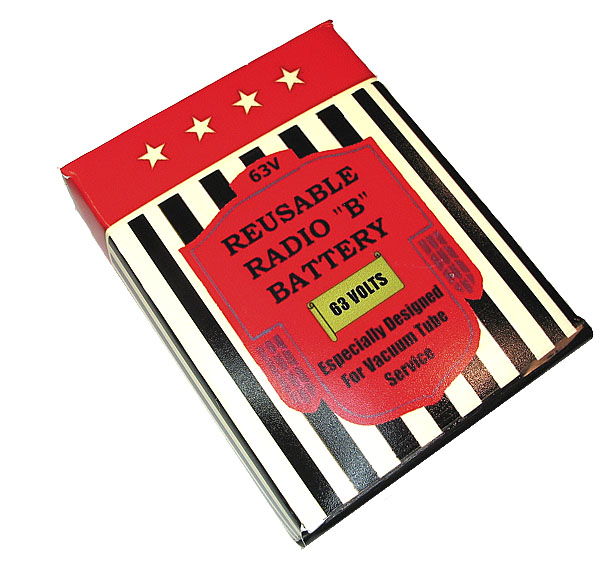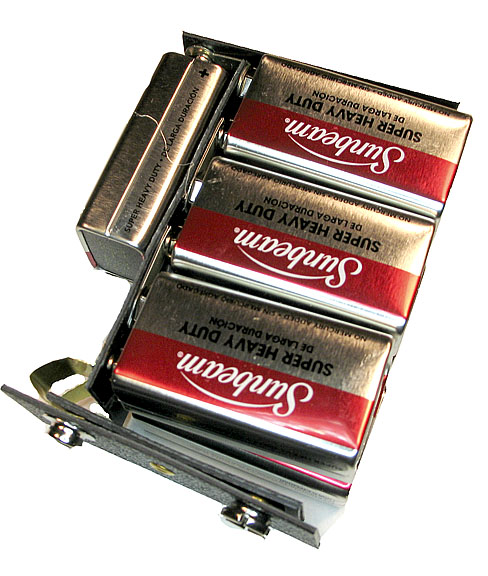 You can use any of our 467/NEDA 200 labels to replace the label that comes with the Tech Trends battery: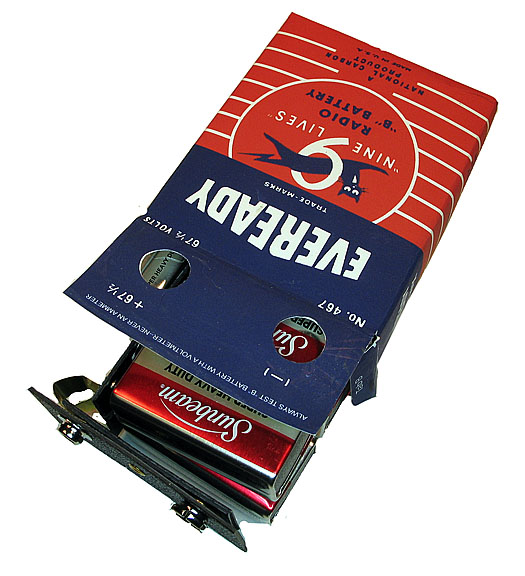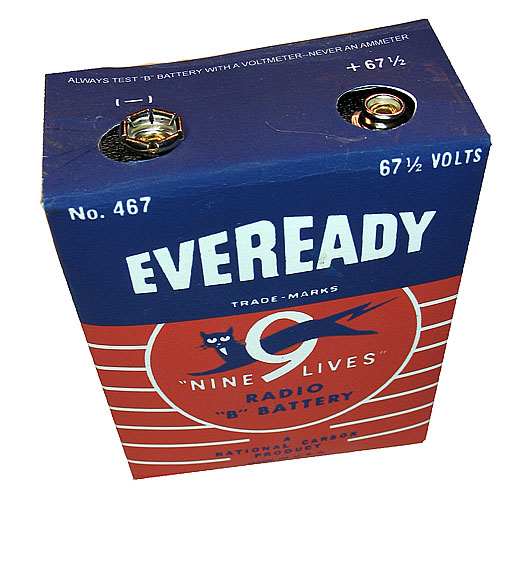 ---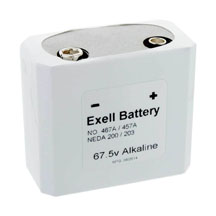 Another option is to purchase the Excell 457/467 Neda 200/203 replacement battery. This 67.5 Volt Alkaline battery is the same size as the Eveready 457 battery, which is the same width and depth as the Eveready 467, but shorter in height. You could use this battery with one of the label sets below, but you would need to add a spacer (styrofoam would work well) at the bottom to get the proper height. This battery is available on eBay or use Google to search for other sources. Prices may vary.

Use Your Browser's Back Button to Return to the Previous Page

Return to Reproduction Battery Menu