Edsantiqueradios.com

Resources for Zenith Trans-Oceanics and Vintage Radios
---

---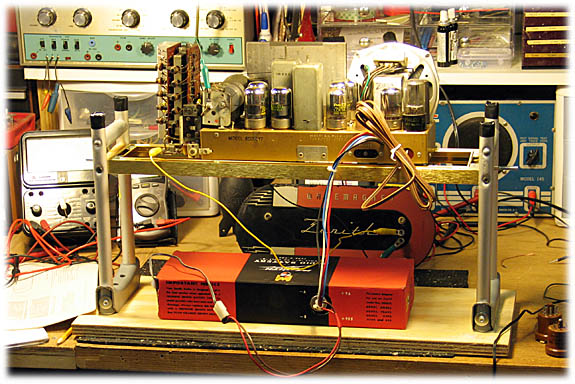 Collecting and Restoring Zenith Trans-Oceanics
Technical Information and Instructions for Our Reproduction Batteries, Labels, and Connectors
Z-1 Label Replacement
Zenith Trans-Oceanic Repair & Restoration Guides and Documents
Repair and Restoration Services
The Radio Attic, Restoration Resources
Restoration Parts and Supplies
V-M Audio Enthusiasts: V-M factory parts and manuals for all Voice of Music models. Needles, cartridges, 45 adapters, and the most needed rubber parts for ALL post WWII record changers and tape recorders, including the popular RCA 45 players and Zenith changers. A great site for information, help and the parts you need.
West-Tech Services: Crystal Cartridge Rebuilding
eBay Sellers Offering Zenith Trans-Oceanic Products or Services
SAM's Photofacts for Zenith Trans-Oceanics
Note: Products and services may or may not be available at all times. Although I have dealt with some of the sellers listed above, some I have not. Please contact these sellers via eBay messaging if you have any questions about their products or services.
RCA Victor Special Models Record Players
Miscellany
Publications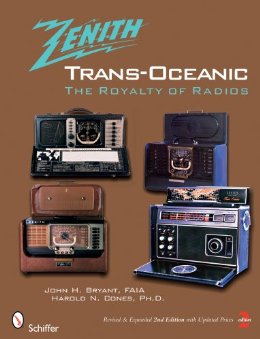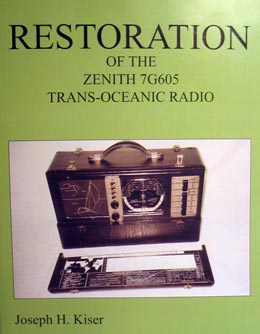 Zenith Trans-Oceanic, The Royalty of Radios, 2nd Edition: A must have book for the serious ZTO enthusiast.
Restoration of the Zenith 7G605. Out of Print. Check used books at Amazon or on EBay.
---